Bestemming
Keukenhof: Prachtige wereld van bloemenpracht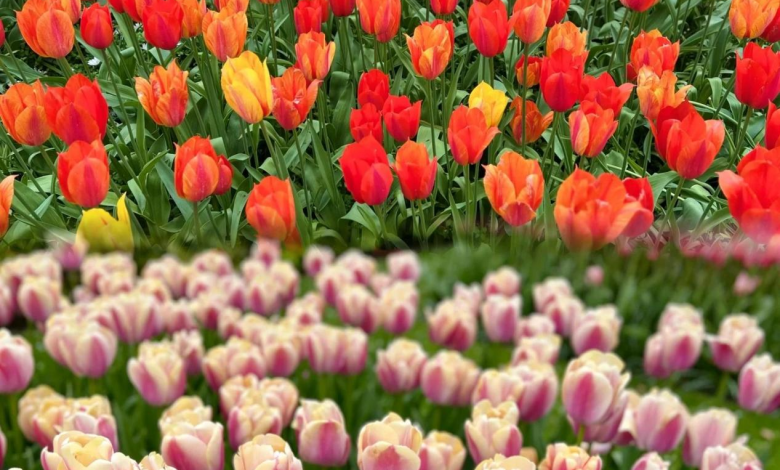 De geschiedenis van Keukenhof kan worden herleid tot de 15e eeuw, oorspronkelijk een jachtlandgoed van de adel. Later werd het omgebouwd tot een tuin en werd in 1949 voor het eerst geopend voor het publiek. Tegenwoordig is Keukenhof een internationaal bekende toeristische attractie die elk jaar miljoenen bezoekers trekt. Keukenhof beslaat 79 hectare en toont meer dan 7 miljoen bloemen, waaronder duizenden soorten tulpen. Naast tulpen zijn er ook andere bloemen zoals hyacinten, narcissen, lelies, rozen, enz. Bezoekers kunnen wandelen in de uitgestrekte bloemenvelden en genieten van de prachtige en kleurrijke bloemenshow.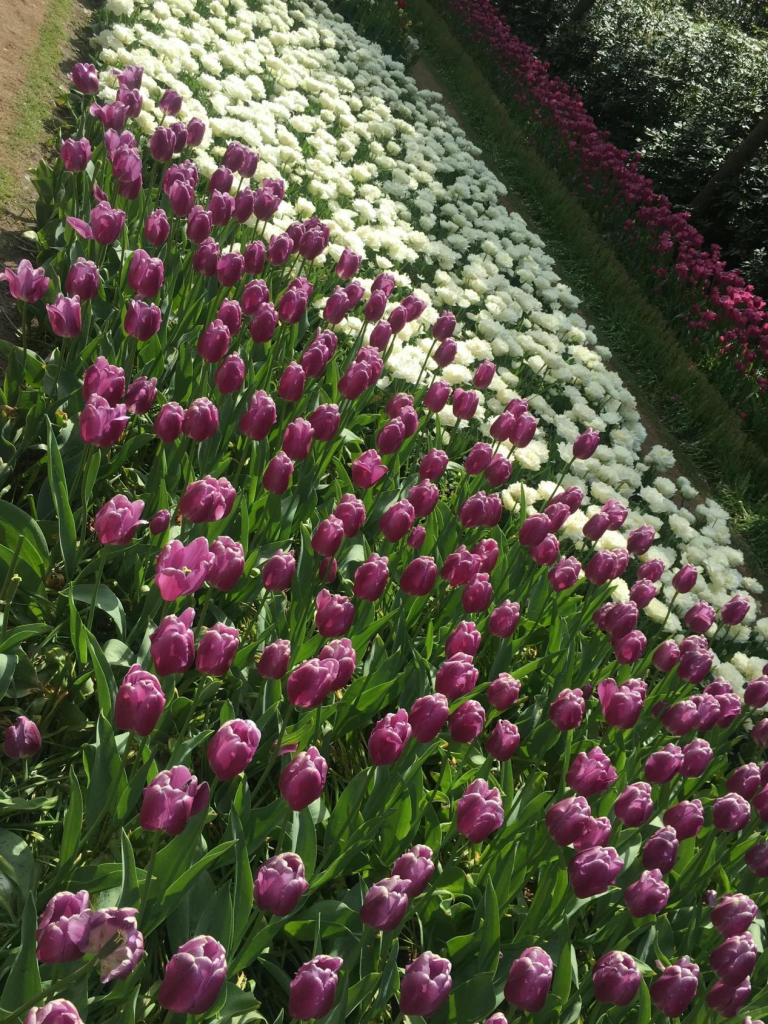 Het beste moment om de bloemen te bewonderen is natuurlijk van half april tot begin mei. Te vroeg en de bloemen zijn nog niet open, te laat en veel zijn al geoogst. Zorg ervoor dat je je reis in deze periode plant om te genieten van de prachtige tulpenvelden. Er zijn twee manieren om kaartjes te kopen: optie één is ter plaatse bij een verkooppunt, maar ter plaatse worden de dagkaarten snel uitverkocht, dus het is niet aan te raden om ter plaatse te kopen. Optie twee is online aankopen via de officiële website, de prijs is 19 euro per persoon, en je kunt ook parkeerkosten en kosten voor het openbaar vervoer vooraf reserveren.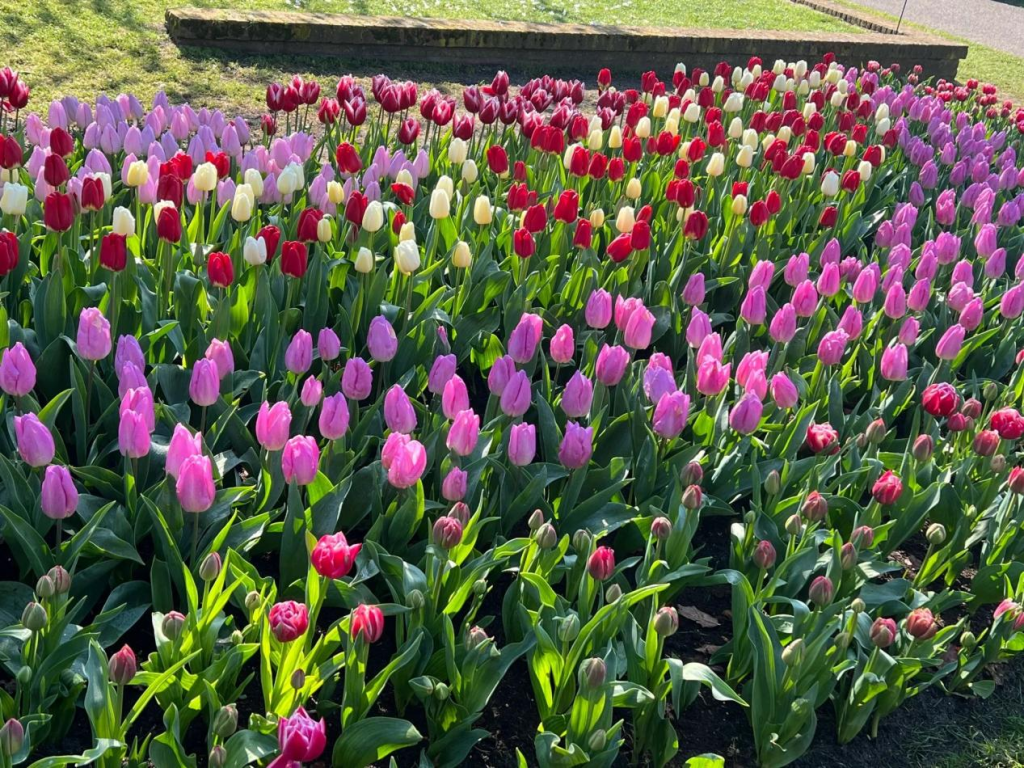 During your visit, you can follow the suggested route on the map to ensure you don't miss the main attractions, as the park is quite large. Due to the high number of people in the park, please be patient while taking photos. Be aware that there are ropes around most of the flowers, so avoid running into the flower beds for pictures. After exploring the park, make sure to take a stroll in the surrounding areas. Next to the park, there are extensive tulip fields, and it's recommended to wear clothes in a color different from the flowers, preferably white.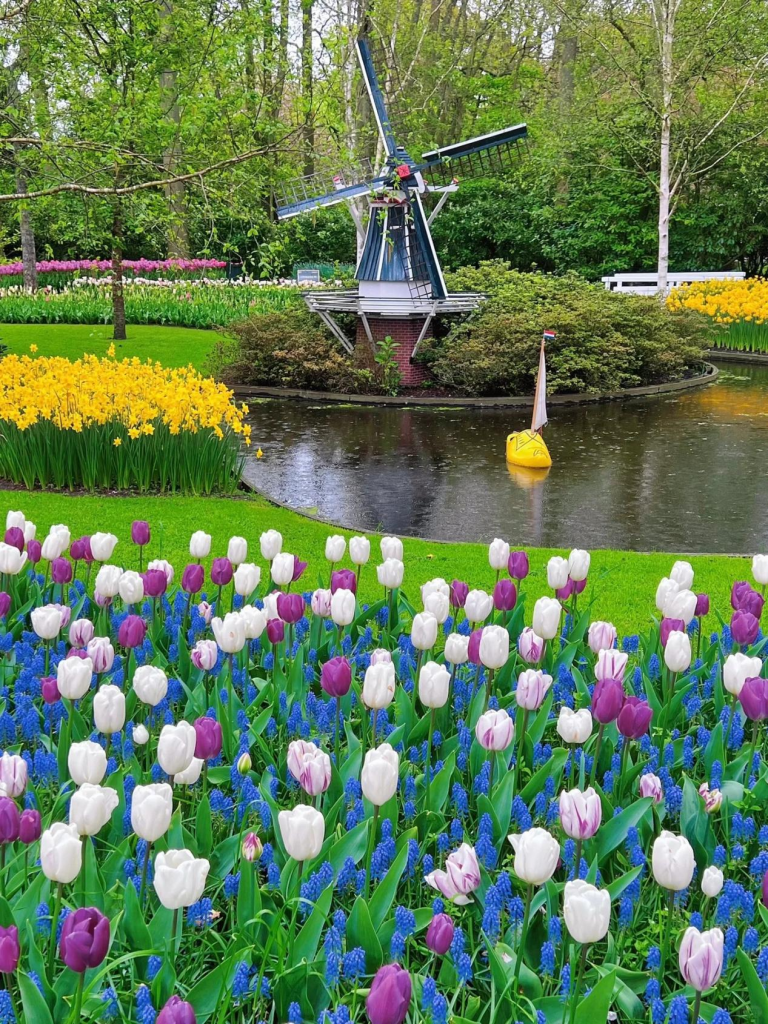 Kukenhof Park ligt vrij ver van het stadscentrum, en de meest handige manier om er te komen is met het openbaar vervoer vanuit Amsterdam. Je kunt vanaf Amsterdam Centraal Station een directe bus nemen naar Kukenhof Park; de reistijd is ongeveer 1 uur. Natuurlijk kun je er ook voor kiezen om met de auto te gaan.
Over het algemeen is Keukenhof een verbazingwekkende bloemententoonstellingstuin die een unieke en prachtige ervaring biedt voor het bekijken van bloemen. Bezoekers kunnen hier genieten van een overvloed aan kleurrijke bloemenpracht en de charme van bloemenkunst ervaren. Of je nu een bloemenliefhebber bent of een gewone toerist, in Keukenhof kun je momenten van schoonheid en ontspanning vinden.